Headlights & Wiper Blades, thru Dec 31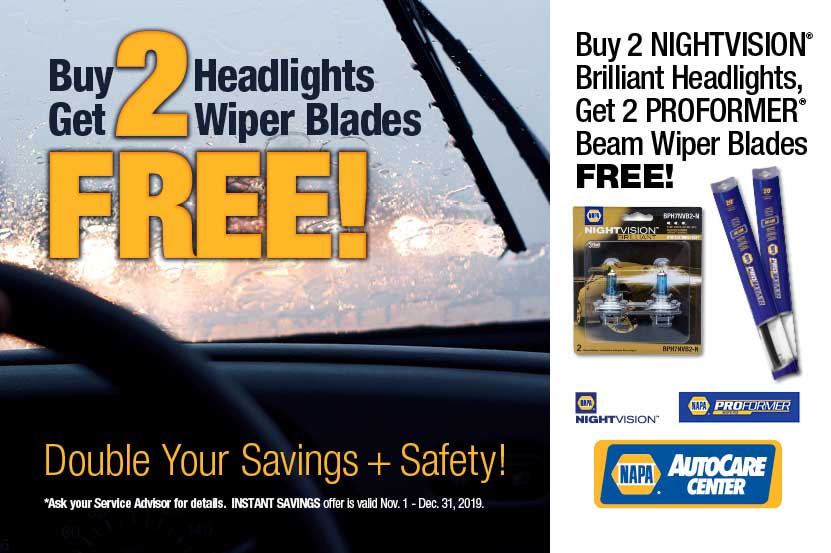 Buy 2 Headlights Get 2 Wiper Blades Free!
Driving at night and during rainstorms can be hazardous. But it doesn't have to be! Quality NAPA Parts like NAPA NIGHTVISION™ lamps are made with added brightness and whiteness, for increased visibility and safety on the road. Double your savings and your safety at your local NAPA AutoCare Center, (participating NAPA AutoCare Center name and location). Buy 2 NIGHTVISION® Brilliant Headlights and get 2 PROFORMER® Beam Wiper Blades FREE!
Offer valid November 1 – December 31, at Your local NAPA AutoCare Center in Central New York . Stop by soon.
Here's a bit more info
---